About Us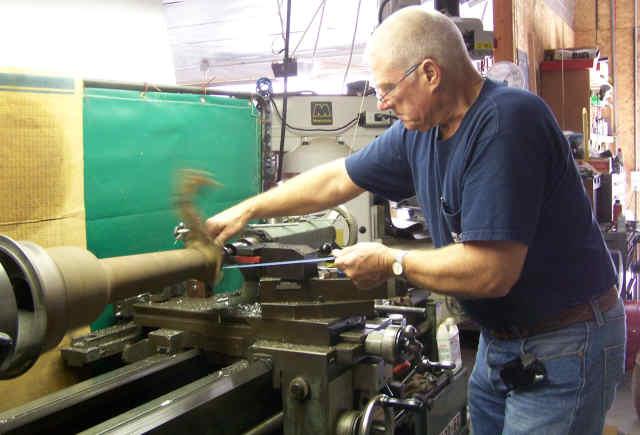 John has been a machinist in southern California for over 40 years. He retired in 1999 after selling his two machine shops in Orange County. In recent years he has been assisting many of our local southern California V-8 club members with various projects related to restoring their cars. With several machine lathes, a mill and various other machinery in his Shop, John continues to machine parts for many in this V-8 related hobby.
Columbia Two Speed Parts Inc. currently sells products to people in the U.S., Canada, and many foreign countries! John's wife Margaret helps with the bookkeeping and shipping , and together they have owned this business since 2006. Together they enjoy helping fellow V-8 enthusiasts accomplish their projects! They also appreciate all those who have gone before us in helping to keep these parts in production and available to the public. Columbia Two Speed Parts works with other Columbia "experts" in reproducing many parts that are getting harder and harder to find. Keep those Columbias Going!
A Personal Note To Our Customers
We are-long time members of the EARLY FORD V-8 CLUB OF AMERICA, INC. John is a past Director for the national Board. We encourage anyone interested in the V-8 hobby to find a local regional group and join the EFV8 Club of America! Go to www.efv8.org for more info. Join today. Do it soon. You will enjoy the fellowship and fun!!